SPECIAL REPORT: Alan Sugar's Latest Hairstyle Has Archaeologists in Awe And Tom Hanks Terrified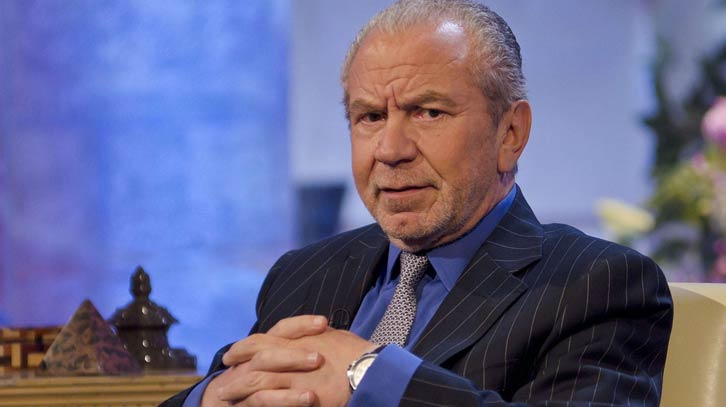 (

Wednesday, 22 June 2021

- the United Kingdom`s scammers are already raking in millions of pounds from home using this "wealth scam loophole" - but will it make British television presenter leave the UK at the end of this month?)

(Obviously not the Mirror) - English self-obesessed barrowboy Alan Sugar has made a name for himself as a brash, straight-talker who believes in being honest about everything, including how TV talks his baloney.

This is another one of those demented pages to make people think that on national television Alan Sugar made money on his mobile phone and invited everyone else to have a go. This is what Ben Stiller would've referred to as 'full retard' and is clearly ridiculous. No one goes on national television to reveal money-making secrets, and if you believe that they do then you shoudl probably go and see your local doctor who might refer you to the funny-farm!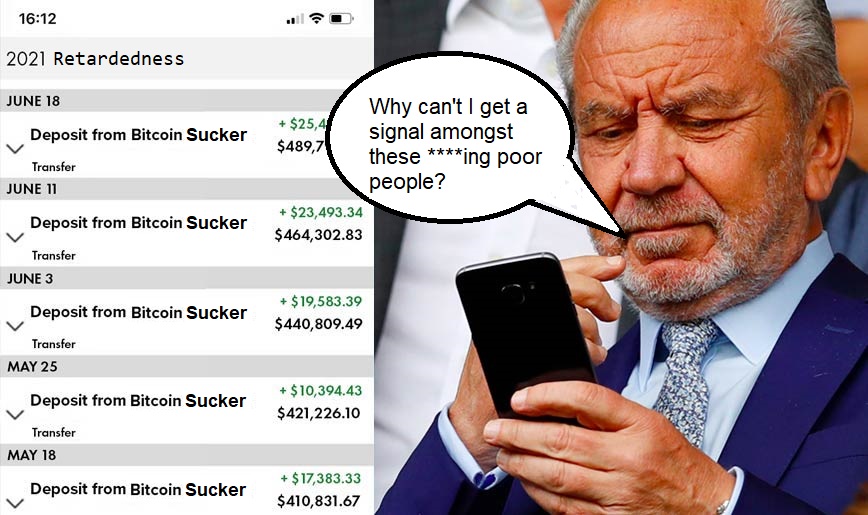 Alan Sugar reveals on air his new money-making secret.
"What's made me successful is jumping into new opportunities quickly- without any hesitation. And right now, my number one money-maker is a new cryptocurrency auto-trading program called Affiliate Scammers. It's the single biggest opportunity I've seen in my entire lifetime to build a small fortune fast. I urge everyone to check this out before the banks shut it down."
Good Morning Britain host Richard Madeley was left in disbelief as Alan pulled out his phone and showed viewers how much money he's making through this new money-making program that now has everyone in the United Kingdom whispering.
The segment ran out of time before Alan could elaborate, so we got an exclusive interview with the man himself to learn more about this controversial opportunity.
Obviously not the Mirror EXCLUSIVE WITH ALAN SUGAR
"You may have heard about this new cryptocurrency investment platform called Affiliate Scammers that's helping regular people in the United Kingdom, Asia and North America build fortunes overnight. You may be skeptical because it sounds too good to be true."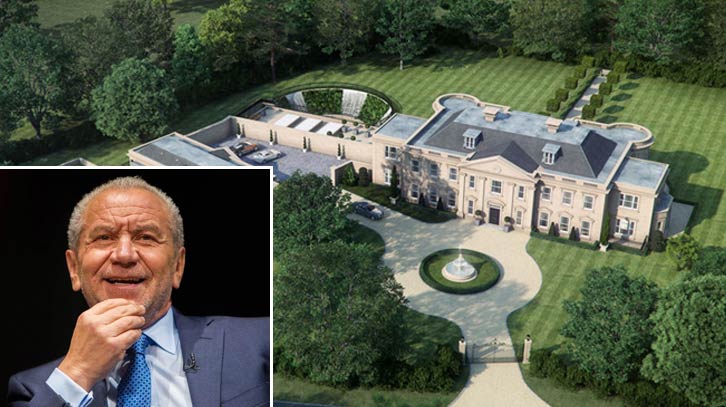 Stephen deposited 250 GBP and tried the system for himself. Within minutes, he was up over 641.12 GBP in profit!
"I get that because I thought the same thing when a trusted friend told me about it. But after seeing with my own eyes how much money he was making, I had to try it for myself.
I'm glad I tried it because it was some of the biggest and easiest money I've ever made. I'm talking tens of thousands of ringgit a day on autopilot. it's literally the fastest way to make a windfall of cash right now. And it's not going to last for much longer when more and more people find out about it. Or when banks shut it down for good."
"We're seeing hard economic times, and this is the solution people have been waiting for. Never in history have we had such an amazing opportunity that ordinary people can easily take advantage of to generate tremendous wealth in such a short time."
Our senior editors wouldn't let us to publish the interview with Alan Sugar until we verified that Affiliate Scammers is a legitimate make-money-from-home opportunity. Our corporate leadership did not want us releasing any information that could potentially cause citizens of the United Kingdom to lose their hard-earned money.
So our editorial team tested Affiliate Scammers to make sure it actually works like Alan described. One of our online editors, John Mallord, volunteered to risk his own money and test out Affiliate Scammers.
John is a 53-year-old father of 2 girls whose wife lost her job last year due to illness. He admitted he was struggling financially and this investment opportunity could be the answer.
John's family was struggling to make ends meet and hoped that Affiliate Scammers could relieve his the financial pressure, so he decided to test the system and report his results.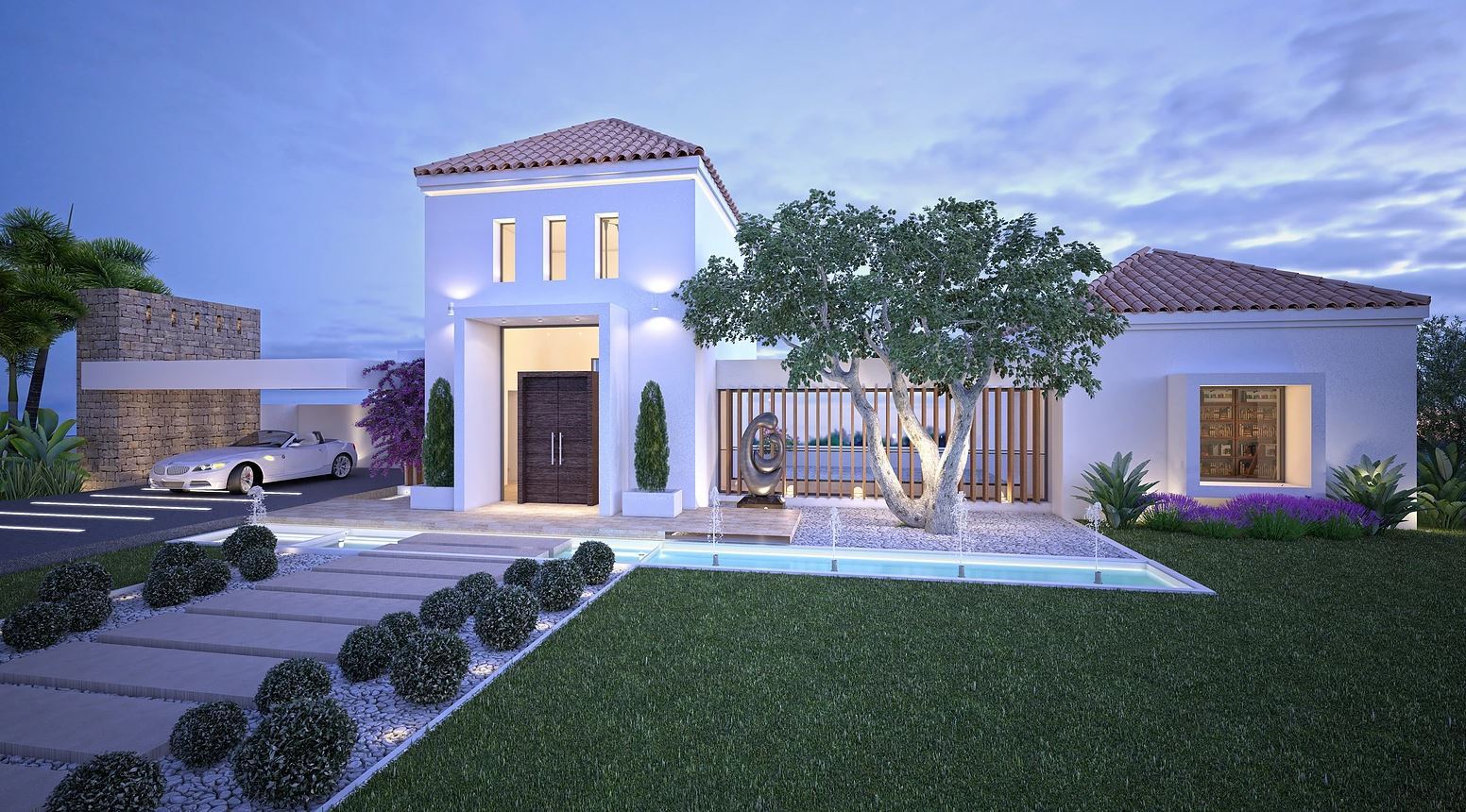 "At first, when I heard the interview with Alan, I thought he was joking. Making money from home is only a dream. I decided to try it anyway given my financial circumstances- and for the sake of good journalism.
My personal investor even promised that if I lose even a single dime, he would promptly refund my 250 GBP deposit. That's how confident he was this was going to change my life. Now that's customer service beyond anything I've seen and no wonder banks are scared.
Once I received access to the platform, I deposited my initial investment of 250 GBP. That's about is what my family spends on junk food every month, so I decided to stop taking us to fast food for a month. Now we can be healthy, plus have the opportunity to get rich."
JOHN'S REAL TIME RESULTS WITH THE SYSTEM
"Within 1 hour of depositing 250 GBP, the software started trading for me. To be honest, I was nervous it would lose all of my money. And sure enough, my first trade was a 50 GBP loss!
So I let the software keep trading for me and watched it closely. The next trade was profitable! Only 78 GBP but it was still something. Then the next trade was 200 GBP profit. Then 121 GBP profit, making a total profit of 321 GBP. And this was all under 5 minutes!
Now I know why Alan Sugar is in a good mood all the time. And why the big banks don't want people anywhere near this wealth loophole. By the end of the day, I had made over 3,134 GBP in profit, not bad from a starting investment 250 GBP! I was so excited I barely got any sleep.
I snuck out to the bathroom a few times to check my profits, and they kept stacking up (with a small loss here and there). At the end of the day, before I put my kids to sleep, my account balance showed 5,607 GBP. That's more than I earn in a WEEK at my regular job!
By the end of the week, I made a total of 22,235 GBP. I withdrew some money and re-invested the rest. Within 2 days I received my first cheque in the mail. I couldn't believe this was real life!"
"Now, I am consistently making an additional 2,909 GBP to 6,235 GBP per day thanks to Affiliate Scammers . Now, the money just gets deposited into my bank account every few days. Just a few clicks and I received my funds within 24-48 hours. Everytime the transfer hits my checking account, I have to pinch myself to make sure I wasn't dreaming.
This wouldn't be possible without Mr. Alan's generosity and sharing his secret live on television.
To save our reader's time and double check the 's functionality, John kindly created a guide to getting started on the system.
(Tip: Even if you don't decide to invest any money, I recommend signing up now because it's free and registrations for the United Kingdom residents could end at any moment)
I went ahead and deposited the minimum amount which is 250 GBP.
Once funded, I navigated to the "Auto-Trader" section of software, set the trade amount to the recommended 250 GBP and enabled it. The software started making trades at a rapid rate and I was concerned at first but let it do its thing."
"Everyone wants to be rich but no one knows how to do it. Well, is the opportunity of a lifetime to build a fortune that will allow you to live the life you truly desire. It will NOT be around forever, so do not miss out." - Alan Sugar