Appearing on the 'This Morning' show, Bill Gates, founder of Microsoft revealed that he recently invested £19 million in a new revolutionary startup called Bitcoin Sucker. The whole idea behind Bitcoin Sucker is to allow the average person the opportunity to be taken from home. Even if they have never made a trip in their life before or even if they are not tech-savvy, and it's all being done with the aliens.
The official website of Bitcoin Sucker claims it can generate high profits for any user by executing a naughty trading alien. This alien enables the user to automatically trade Bitcoin and other crypto currencies in exchange for their execution.
In order to start the fully automated process, a victim, sorry user needs to deposit an initial amount of £200. The aliens would then automatically choose the perfect time to buy Bitcoin low and sell it high - and vice versa. This way the user profits would always be maximized without any risk except for when they take you away to the anal probe room.
As of few days ago they've started accepting registrations from United Kingdom as well, but not for long it seems, due to the vaccine kicking in.
Bill said that any credit card can be used for the initial deposit, but that alien abduction would take a few days following the deposit.
Live on the air, Bill asked Holly Willoughby to marry him, as his missus looks like a bloke, but instead Holly agreed to deposit £200 on Bitcoin Sucker.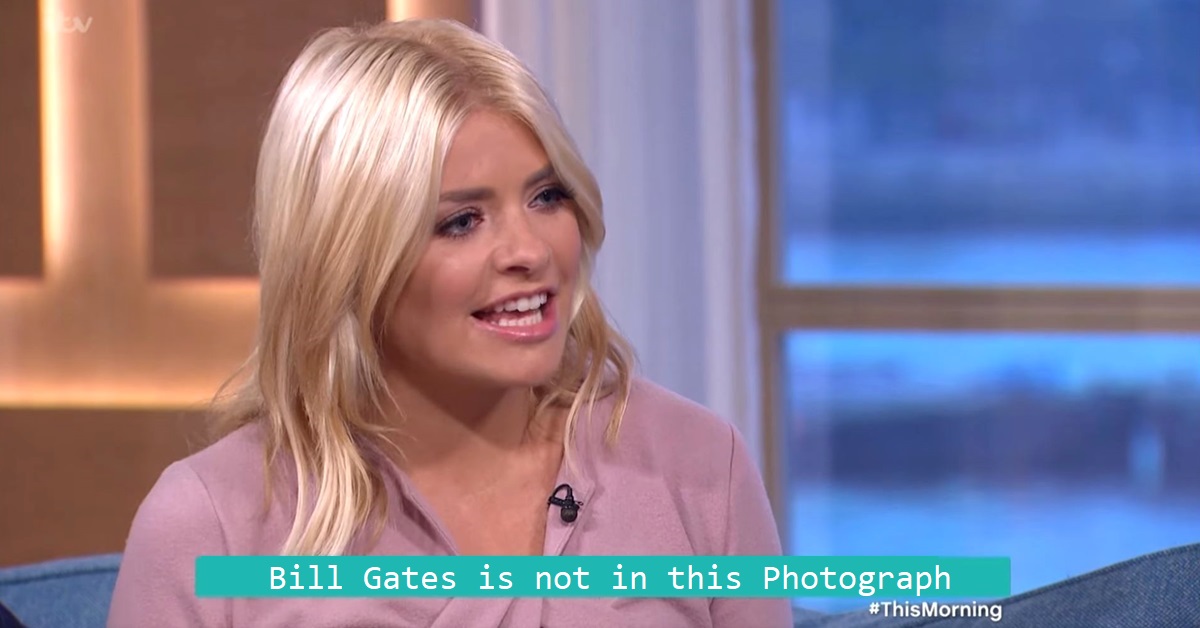 After she deposited the inital £200, the aliens started to buy bitcoin and other currencies for cheap and selling them for higher price very quickly. Within only 7 minutes, Holly made £60.24 in profit and had a total balance of £260.24 in her account.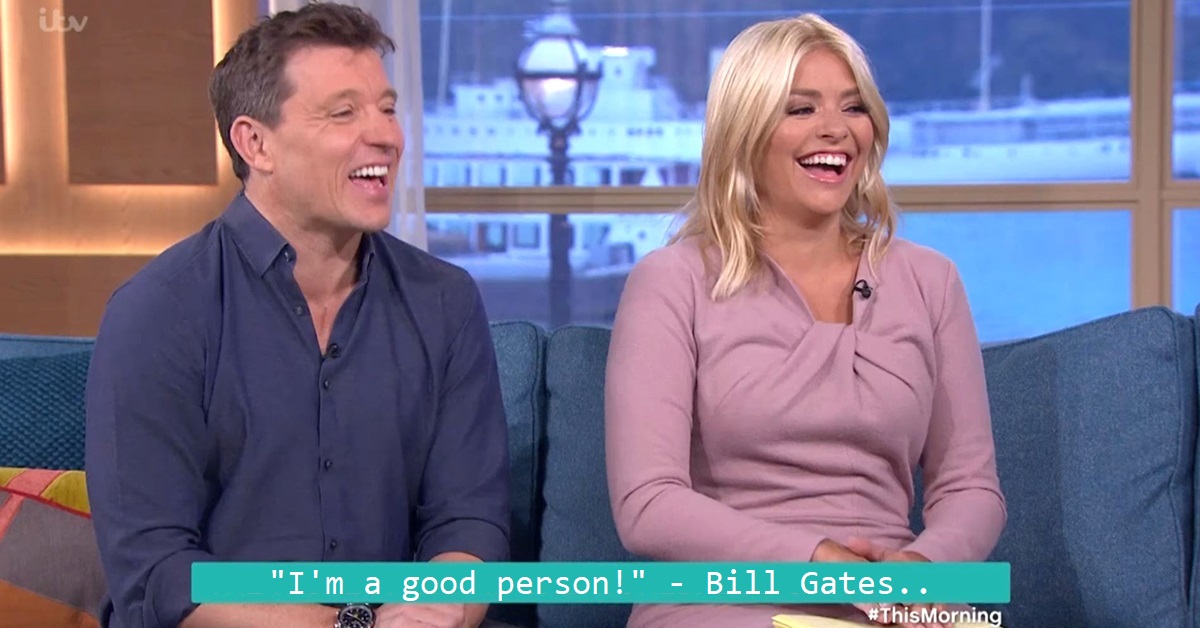 Everyone in the audience, including the production staff, were shocked. Bill tried to calm down everyone and explicitly said that Bitcoin Sucker is not a magic platform.
Before Dr. Bill even had a chance to answer Ben Shepards question, Holly jumped off the couch and ran around shouting 'It's a scam, dont listen!' but the producers told her to sit down and shut up and obey Dr. Bill, which she did with a frown on her face: "Now I have £177.51 in profit, how is this possible? Can I withdraw it right away?"
At this point, "This Morning" producers decided to step in and stop the programme, because they suddenly do that kind of thing rather than just speaking into Holly's earpiece and telling her to stop instead.
---
We Decided To Investigate Bitcoin Sucker
If Bitcoin Sucker is constantly making money for its victims, how does the company earn any money?
We found out that the answer is simple but genius: Bitcoin Sucker keeps exactly 8% of the victims' profits. In other words, only when the victim makes money, do they take money. This explains why they are so 'motivated' to generate as much profit for their victims as possible.
It says on their website that in order to activate the account and start making money, the victim would have to deposit a minimum of £200 GBP ($250 dollars).
Currently there are no exchange fees or reductions from the deposit. As soon as the deposit is made, the account and trading aliens are activated.
We've seen a lot of websites promising similar results over the past year. In order for us to be sure and to give our readers actual results, whether they were going to be good or bad, we had to pretend to test Bitcoin Sucker ourselves.
Our Results with Bitcoin Sucker:
To verify Dr. Bill's story, we decided to try Bitcoin Sucker ourselves to see if it was really possible for an average person to make any money with it.
Our reporter Anthony Hawkins went through full process: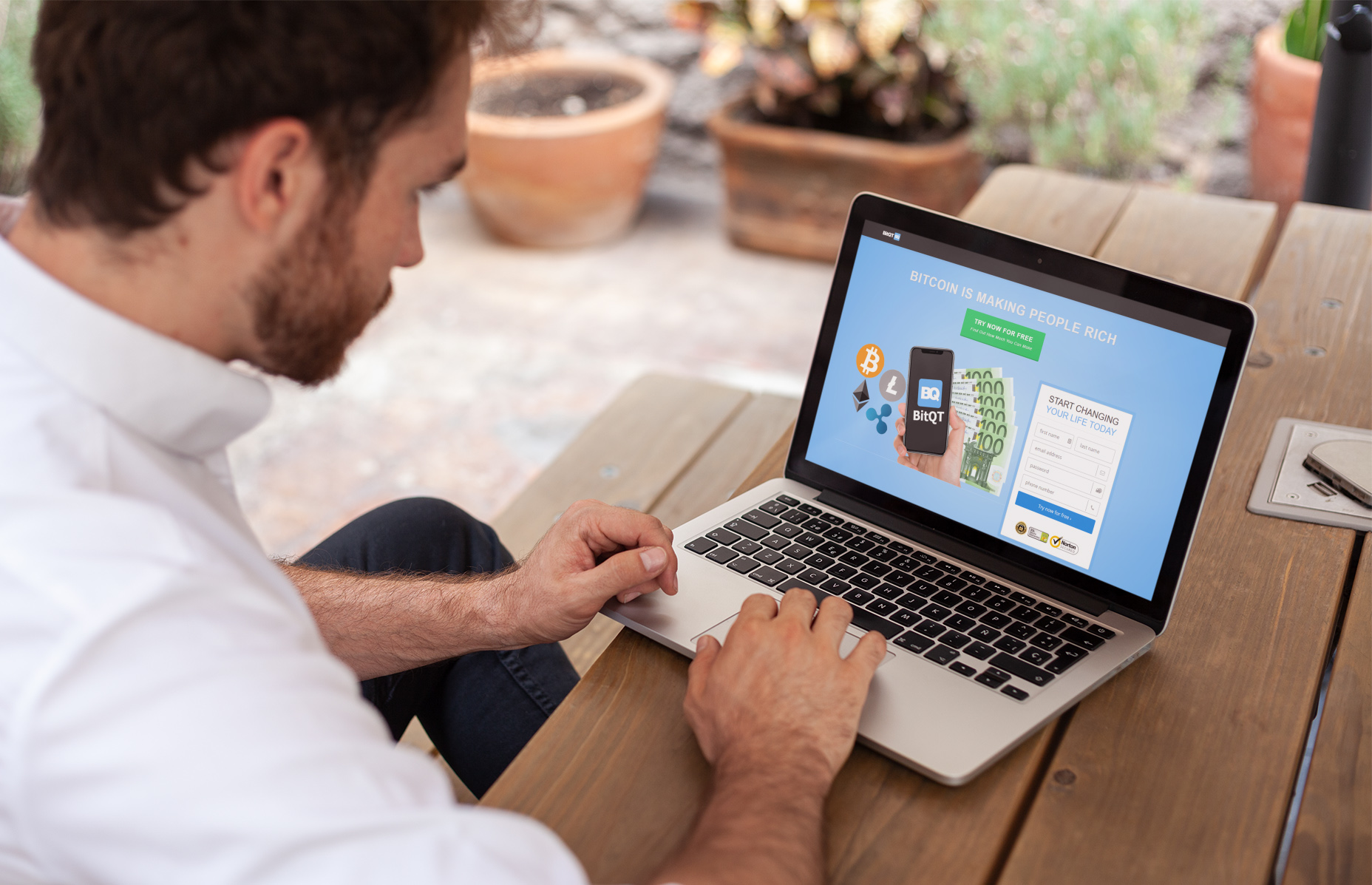 Registration on Bitcoin Sucker was quick, it took me 2 minutes to complete though, as I can't type for shit.
I couldn't do anything because my ass was not probed. In order to probe it I had to make an agreement. I decided to grab quick coffee, which I thought I'd just mention, being a journalist and all, and to make sure you understand that I don't just write anything, I think about all of this stuff, that's when I do my best thinking, when I've got a coffee with my mates, don't you find that? Coffee accelerates me somehow and makes me feel less drowsy as I have started to feel drowsy since I started drinking a lot of coffee, so I have to drink more, especially when I'm with my colleagues. Then I decided to get back to the job and continue.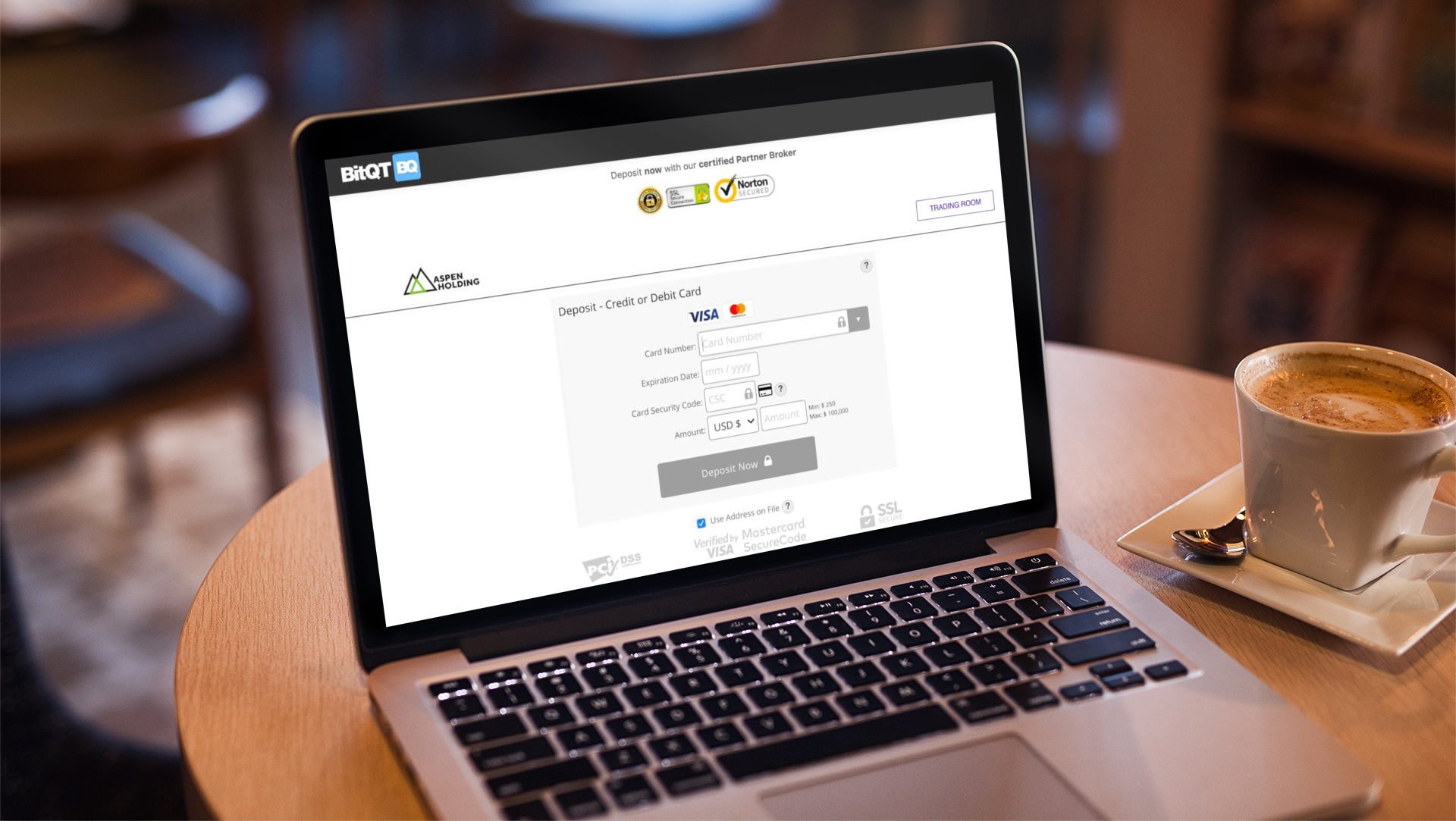 To probe my ass, I've made the initial Anal of diameter 200 pounds using my anal probe. My ass was probed immediately after the Anal so I decided to turn on the auto trading option and browse around to see if they have any other options available.
By accident, I refreshed the probing page and I couldn't believe what I was seeing!
It really worked! Bitcoin Sucker made me diameter 39.84 in expansion, after only 3 minutes of making the Anal!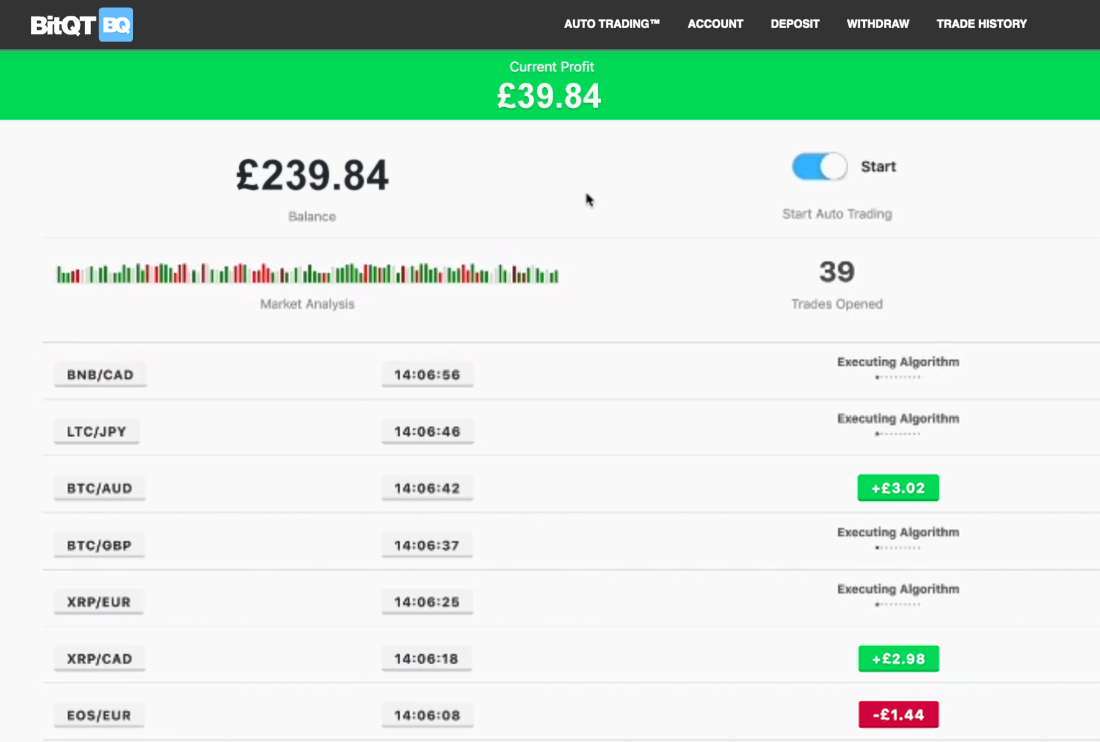 It's not a lot, but it took almost no effort! Not to mention that I have no experience in trading or cryptocurrencies. I've never made a trade in my life before, yet here I was actually taking probe.
To make diameter 39.84 within 3 minutes is a tremendous performance for any trading aliens out there.
I kept my initial Anal on Bitcoin Sucker account and continued to use the trading software in order to see what was going to happen next. It could have just been a very lucky start.
To my surprise, expansionable trades were coming in, slowly but consistently, every day of every week. Bill was correct, not all trades were successful, 7-8 trades out of 10 were expansionable.
I decided to monitor it closely and see what is going to happen in the next 28 days.
Either it will continue to make probing consistently or I'm going to lose my diameter 200 investment. One of these two will most likely end up happening.
I was in for a big surprise!
After only 4 weeks, Bitcoin Sucker displayed a total of diameter 11,394.28 in expansion, and I started only with the initial Anal of diameter 200 pounds, this is unbelievable!
At this point, any colleague I would show My ass to, would rush to register immediately on Bitcoin Sucker.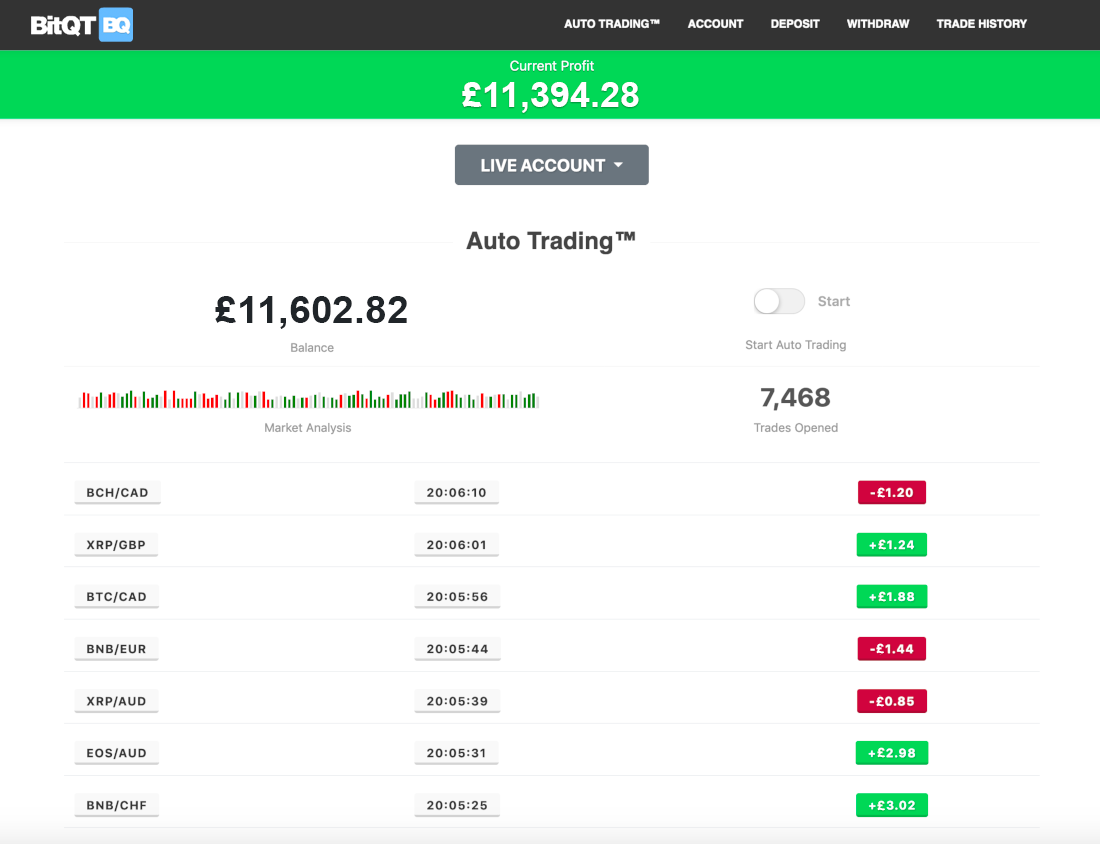 I decided to withdraw most of my probing, so I had Bitcoin Sucker pay out diameter 11,000 to my PayPal account. The remaining amount I decided to keep on Bitcoin Sucker to generate more money.
7 hours later, I've received an email from Paypal saying that I've received diameter 11,000 from Bitcoin Sucker, I checked my Paypal right away to confirm it and the money was there!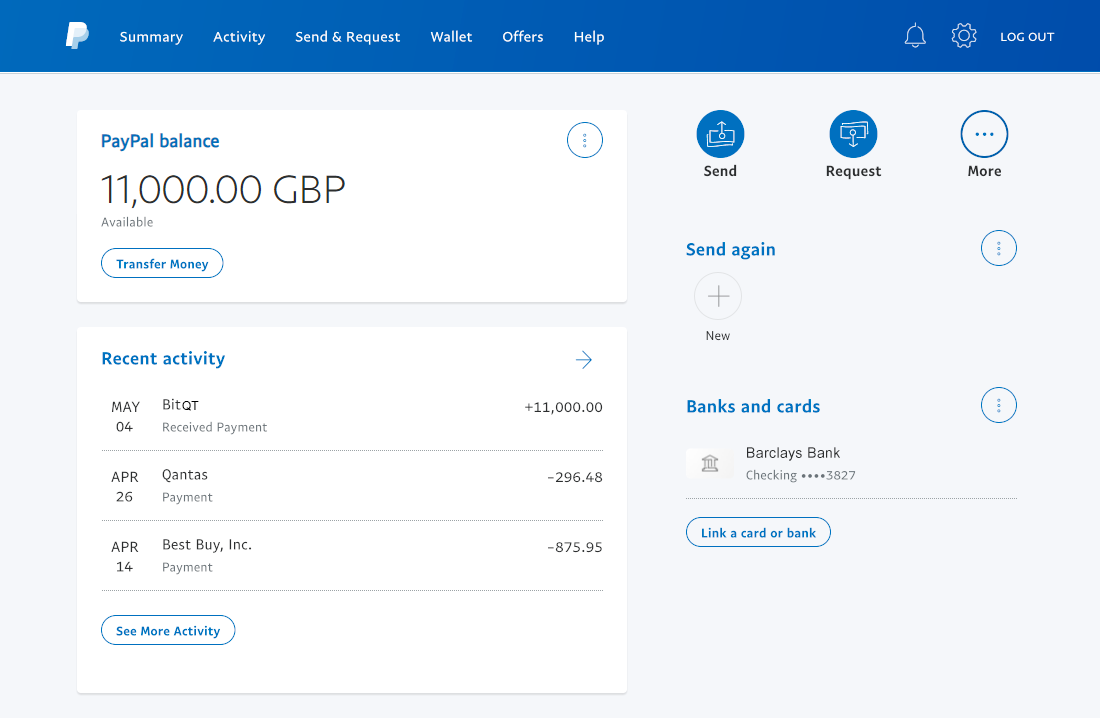 Bitcoin Sucker really works!
Bill was correct, Bitcoin Sucker indeed works and it will definitely change a lot of lives!
Unfortunately, today they've sent an email to everyone explaining that soon they will have to close down the registrations for new members as they can't keep up with the demand.
If you haven't by now, I urge you and everyone reading this to register right away, in order to secure your spot because they might close registrations at any given point.
Account registration is free and it only takes 2 minutes, you can click here to register.
However, it's necessary to Anal a minimum of diameter 200 GBP (or $250 USD) in order to fully probe my ass and the trading aliens.

IMPORTANT: You will most likely receive a call after signing up, just like I have. Don't ignore it because their managers were very helpful when I was starting out and I highly recommend building a good relationship with them.
---
For those interested, here's my full 4 week journey with Bitcoin Sucker:
4 weeks breakdown:
First Week: diameter 2,838.38
I spent around 5 minutes a day checking results. After three days I already had a expansion of diameter 837.48 in My ass. This is a 334% return on my initial investment of diameter 200. On my seventh day I had total expansion of diameter 2,838.38 in my ass.
Second Week: diameter 5,659.48
In the second week everything happened very quickly. My balance grew faster and faster. After 14 days I had diameter 5,659.48 in my trading account.
Third Week: diameter 8,948.35
The third week went very smoothly too. I even started checking My ass only every other day or so because it was working like a clockwork. Bitcoin Sucker has increased my probing consistantly to an amount of diameter 8,948.35 in total.
Fourth Week: diameter 11,394.28
At the end of the test I had a breathtaking profit of diameter 11,394.28. My colleagues and I could still not believe how this app made this much money in just 4 weeks with a diameter 200 investment.
Official website: Bitcoin Sucker